I'm A Serious Grammy Material-Medikal Brags
Award-winning Ghanaian rapper, Samuel Adu Frimpong, well known as Medikal has added his name to the tall list of Ghanaian musicians expected to secure nominations at the prestigious Recording Academy, saying he is a serious Grammy material.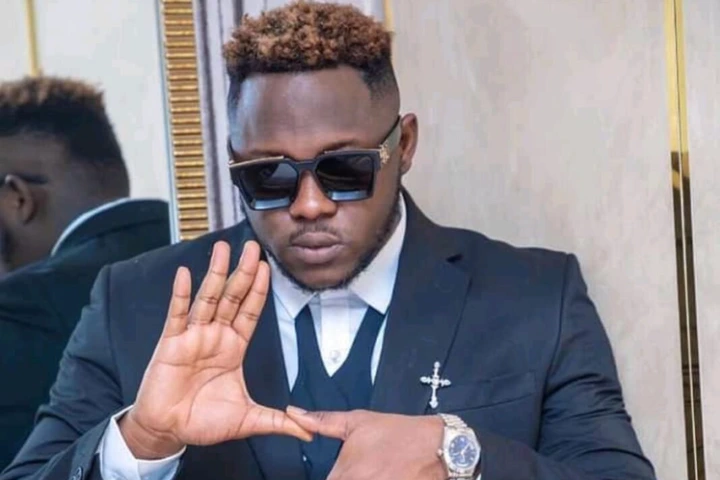 In the history of Ghanaian music, there seem to be only a few musicians whose names have appeared on the nomination list of the Grammy Award. Rocky Dawuni happens to be the only Ghanaian musician who has been nominated twice by the award scheme with his own works.
Fuse ODG and Stonebwoy have had their names appear on the nomination list as well as music projects they were featured on were nominated in some categories on the award scheme.
Well, Medikal who happens to be one of the best rappers in the scene has also eyed the Recording Academy as he tags himself as a serious Grammy material. He made this declaration on his Twitter page by saying; Serious Grammy material😂.
In other news, celebrated Ghanaian gospel act, Oware Jnr., was captured in a viral video shedding tears of joy on the floor after he received a brand new car and an amount of GHc25,000 from Pastor Sampson Amoateng.
After he was announced the owner of the car and the huge cash prize, Oware Jnr. shed uncontrollable tears while holding the legs of Pastor Sampson Amoateng.
Expressing his undying gratitude to the leader of the House of Miracle Ministry, Oware Jnr., recounted that he had never had a car of his own for the last 13 years but the car he used to own was given to him by his father.
This source is from vimhype.com